EASA enables creation of highly tailored, web-enabled applications which make your existing software assets easier to use, easier to access, and easier to control — without writing a single line of code.
Imagine being able to leverage the software assets already in use at your company with custom interfaces tailored to each of your company's specific processes, accessible from any device with a browser - including mobile devices.
Best of all, with EASA's patented Application Builder, you can create tools specific to your needs, on-demand, and without the time and cost associated with teams of programmers.
A custom EASAP (EASA Application) can drive multiple underlying software tools installed on existing systems throughout the enterprise. The underlying software may be anything from complex "expert only" applications, to legacy systems, modern databases, and spreadsheets.
Customizing Existing Software/Processes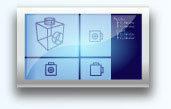 Most organizations use diverse applications spread across the enterprise. A typical business process may involve multiple experts in different fields, each using specialized software tools. Using EASA, an organization can create custom interfaces to multiple existing applications, giving users simplified access to key software tools and data. Once the process has been simplified with an EASA application, it can be executed by any authorized user using a desktop computer, laptop, or mobile device, regardless of geographical location. The user does not need to be an expert in the underlying software.
Modernize Legacy Software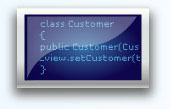 Legacy code can be difficult for an organization to deploy widely. EASA overcomes these problems by enabling non-programmers to create modern, web-enabled applications which drive legacy software. These new EASA applications are accessible to any desktop, laptop, or mobile device in the enterprise.
Managing Spreadsheets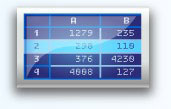 Spreadsheets are copied, amended, forwarded, and viewed innumerable times on a daily basis, EASA helps ensure that the information generated through the use of spreadsheets is accurate and reliable. EASA allows you to create simple web based applications that link your spreadsheets, databases, and other existing software, eliminating the need to distribute key spreadsheets and preventing unauthorized changes.